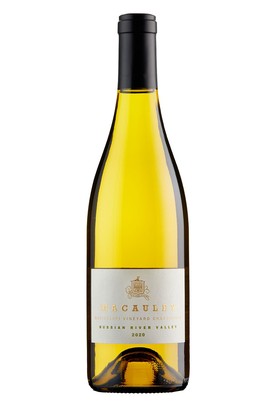 The 2020 Macauley Chardonnay has the kind of festive and fresh feel we strive for in our Chardonnay. The aromatics are a tropical carnival of candied pineapple, lemon yogurt, barrel toast and a hint of vanillin, along with notes of clove, cinnamon, nutmeg and citrus. The palate is rich but restrained. The vineyards around the Russian River will do that for Chardonnay, and with a creative mélange of one-third stainless steel, one-third French oak and one-third concrete, the layers just keep stacking up. We intentionally chose a non-maloactic fermentation process for this vintage to preserve its vibrancy and freshness, and that decision has paid its dividends. This could be a 10-year white, but you could be forgiven for uncorking it immediately.

The instant you put your nose to the 2019 Macauley Napa Valley Cabernet Sauvignon you know that you have something special here, a suspicion that this will be a vintage for the ages. It is. We have spent hours upon hours in blending sessions to fine-tune this wine and the work truly has paid off. This blend has its roots in a number of powerhouse blocks, including Stagecoach, Darms Lane, Star Vineyard, another famed Oakville Vineyard, and with its 5% touch of Malbec, it emerges beautifully full-bodied and yet elegant on the palate. Even after 22 months in 80% new French Oak, the tannins retain youth and rusticity, while the bouquet has plenty of upfront appeal. It's drinking beautifully right now, but you could hold onto this prized bottle for another 20 years. You will not want to miss out on this extraordinary release.
Opening to an inky hue of deep purple, the 2018 Macauley Beckstoffer To Kalon Vineyard Cabernet Sauvignon has a magical feel to it, as if you've just uncorked an enological genie in a bottle. Sourced from clones 337 and 4, and aged for 28 months in new Taransaud and Darnajou oak, this vintage of our most sought-after wine has an elegance and seamlessness to it that flirts with perfection. Blueberry, crème de cassis, violets, dried cherries and chocolate levitate from the bouquet, while the mouthfeel lays out a magic carpet of dark fruit, espresso, and barrel vanillin. Cellared correctly, this lovely cru should hold for 20 to 25 years.